This is part of an ongoing travelogue. To start at the very beginning, click here. I've reached the limit of my Flickr upload for the month, so i'm temporarily using my old Photobucket account.
Day 6 is the 2nd of our 4 days in the city of Chiang Mai after the long roundabout sojourn to the Northern region. It starts as usual with brekkie at CH Hotel. A word about this hotel. It's quite popular due to it being right next to the Night Market, but our stay there was regrettable. The hotel is old and pretty rundown. They are planning to do an interior refurbishing, so make sure you don't go until you see how it looks like after. The lobby was not airconditioned, so it was hot and uncomfortable. The dining area was slightly better, but still it was stuffy made our breakfast time less enjoyable.
As for the rooms, the airconditioning in our room was leaking down the carpet. The bathroom sink was also leaking. When we complained about the air-con, they came to fix it while we were out one day. But as they needed to climb out of the window to repair the condensor, they left out window open after they were done. Good thing nothing was stolen or it didn't rain. Suffice to say we wrote a nasty email about our experience, calling them (truthfully) 'the worst hotel we've stayed in Thailand'. Their reply? thank you for your feedback and hope you will stay with us again. NOT a chance.
Since it was Sunday, Calvin brought us to his church, Abundant Grace Church. Visiting new churches is always an experience for me, since i've been attending the same church for the last 15 years with little exception. AGC is an bilingual church smaller to mine, they meet in a hotel in CM City. The church is an even mix of expatriates and locals. The locals are predominantly ladies, strangely enough.
Pre-packed communion set given as you enter the sanctuary. To save time.
Now this is something our church should do to discourage latecomers – A countdown clock.
Worship was short and upbeat, led by a Filipino.
The Pastor is from Nagaland in India, his wife is Thai and acts as his interpreter.
After a lengthy sermon lunch was back a Central Airport Plaza. Air-conditioned, wide variety of food, best place for a quick meal in CM. We tried lots of stuff like another pad thai…
…sticky mango rice… (Calvin says its only for 'tourists'. And i replied, but we ARE tourists!).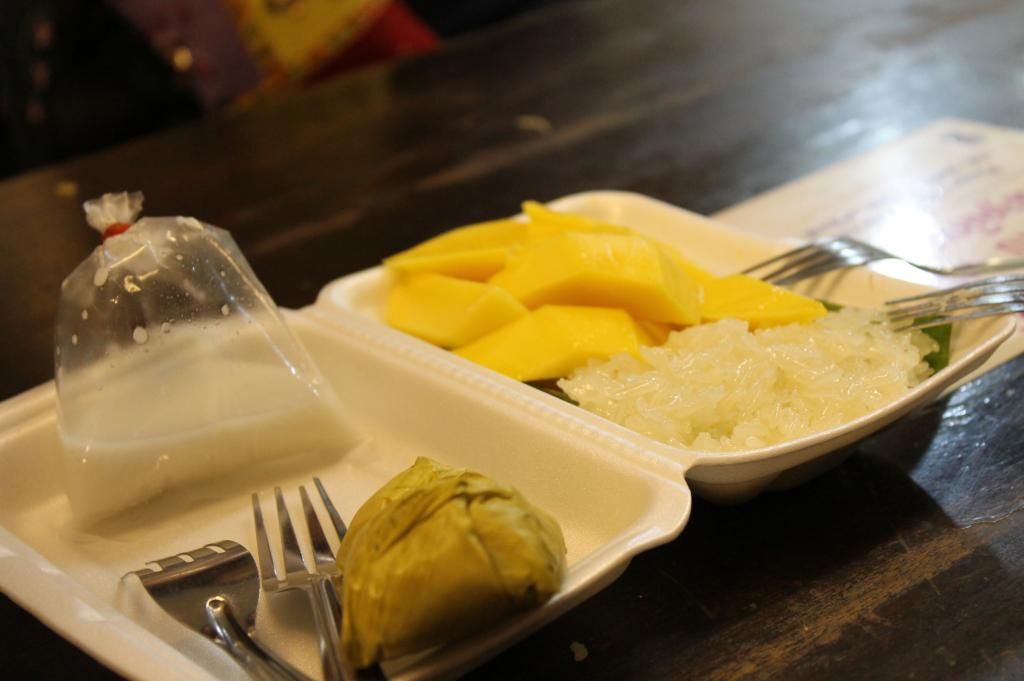 …fried chicken…
…we wanted the sago dessert, but they had 20 different types of iced desserts, so we chose the one that looked the most like sago.
Kids with their ice-cream. I think it was RM2 for 3 scoops.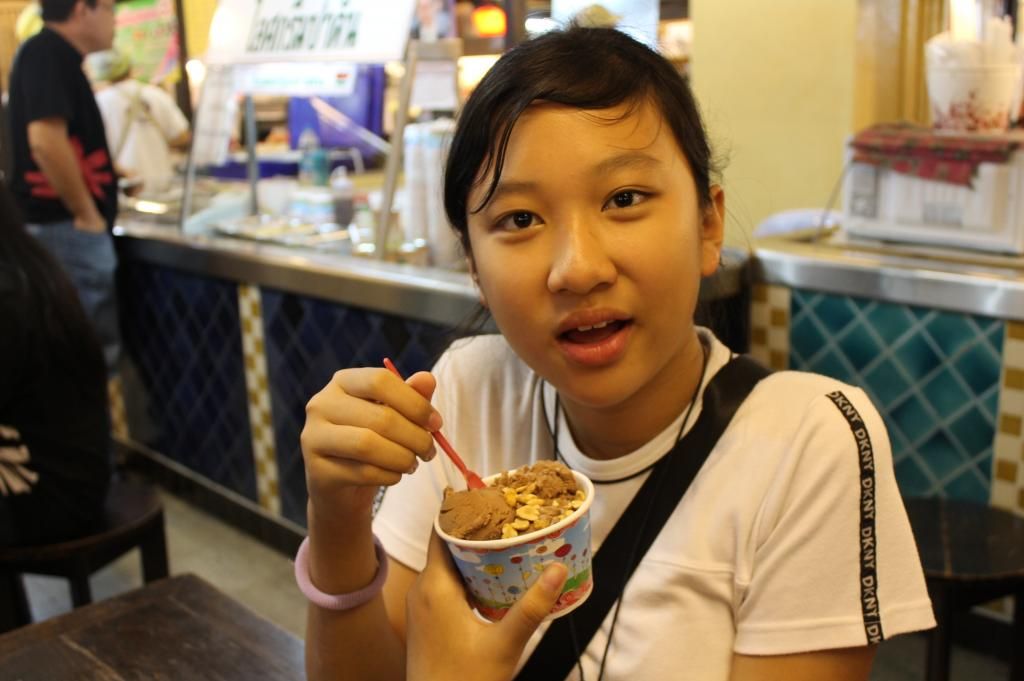 After the late lunch we took a drive up Doi Suthep.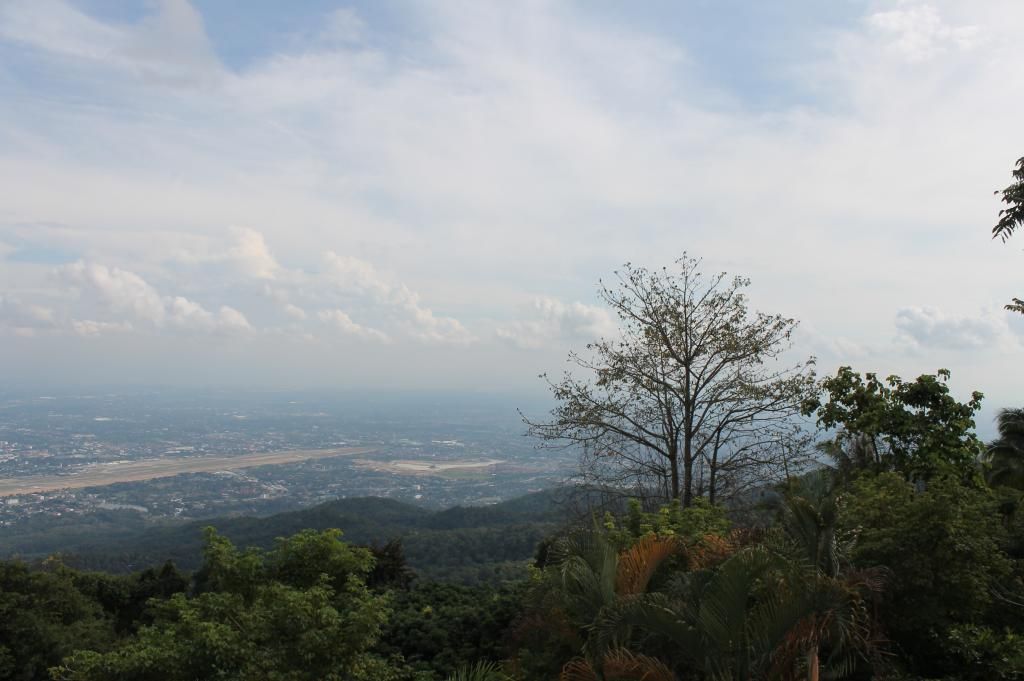 The place is unchanged since the last visit, but i guess no visit to CM would be complete without coming here.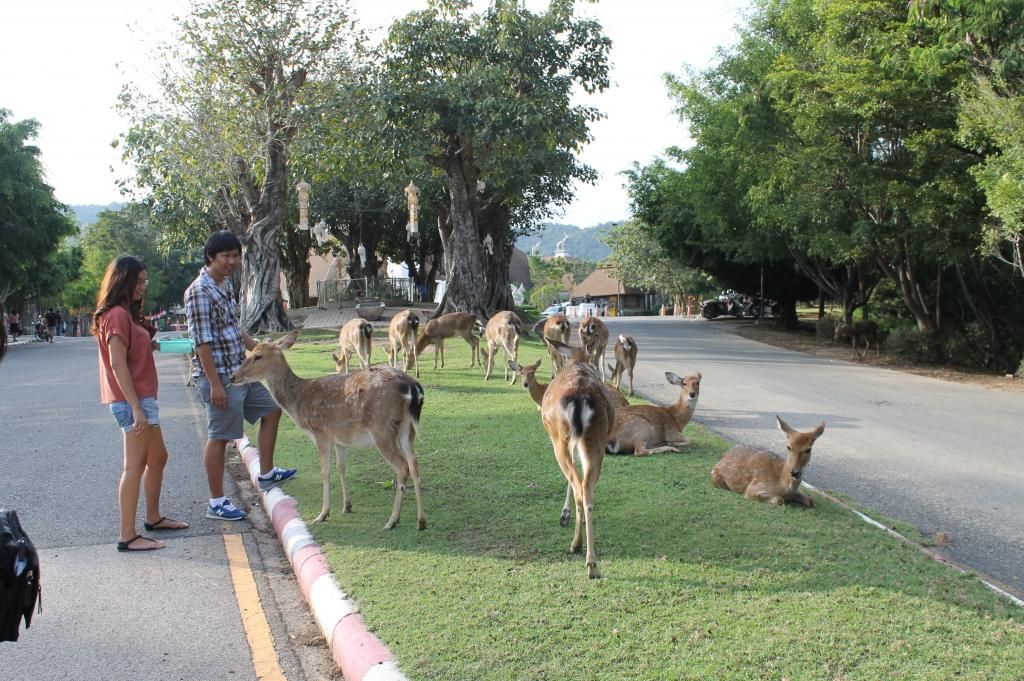 Last trip here we had already been to the Night Safari, so we didn't go for it. But now the Night Safari has lots of animals to pet and see outside the gates for free.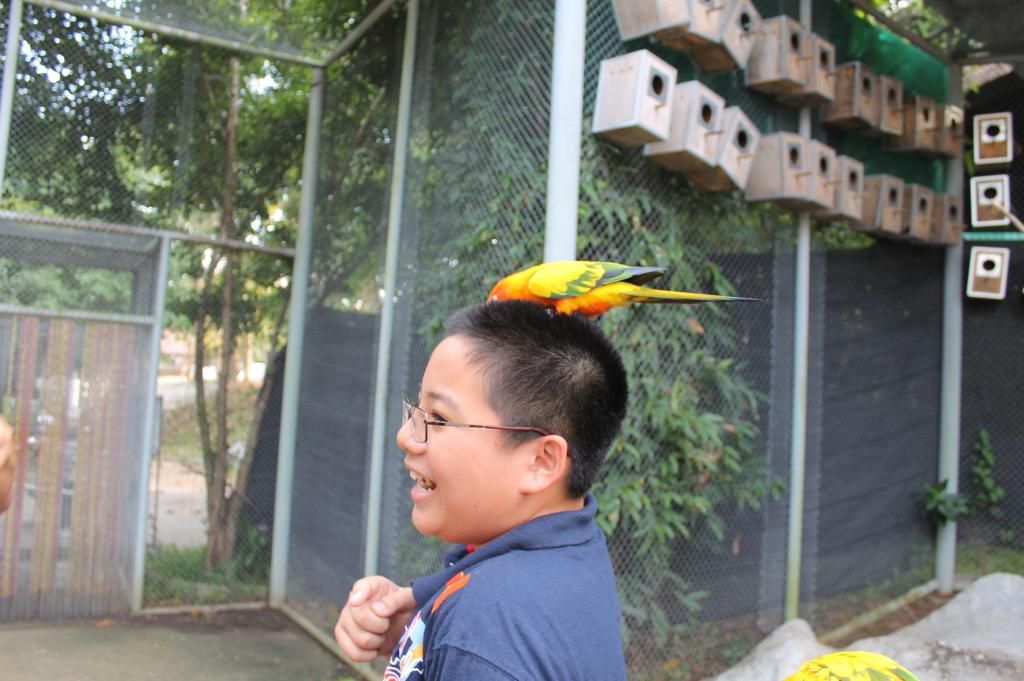 Wikipedia IS right. Giraffe tongue IS purple in color.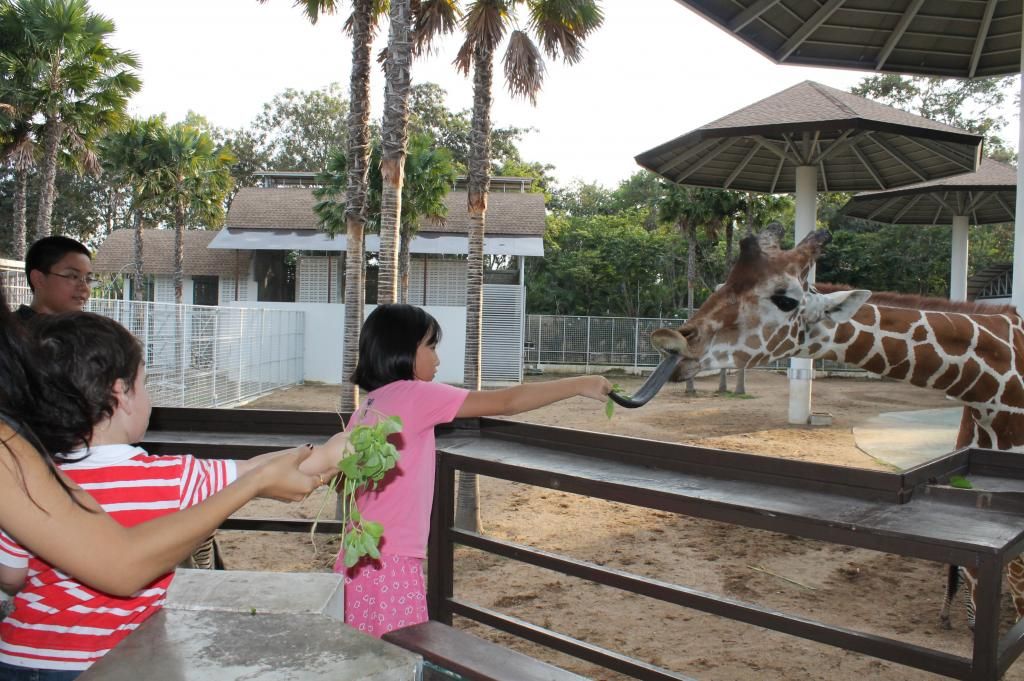 Dinner was at another great restaurant recommended by our guide Calvin. I don't even know how to describe the place to you, there's no English sign. Except that its between Doi Suthep and CM and has its own private lake.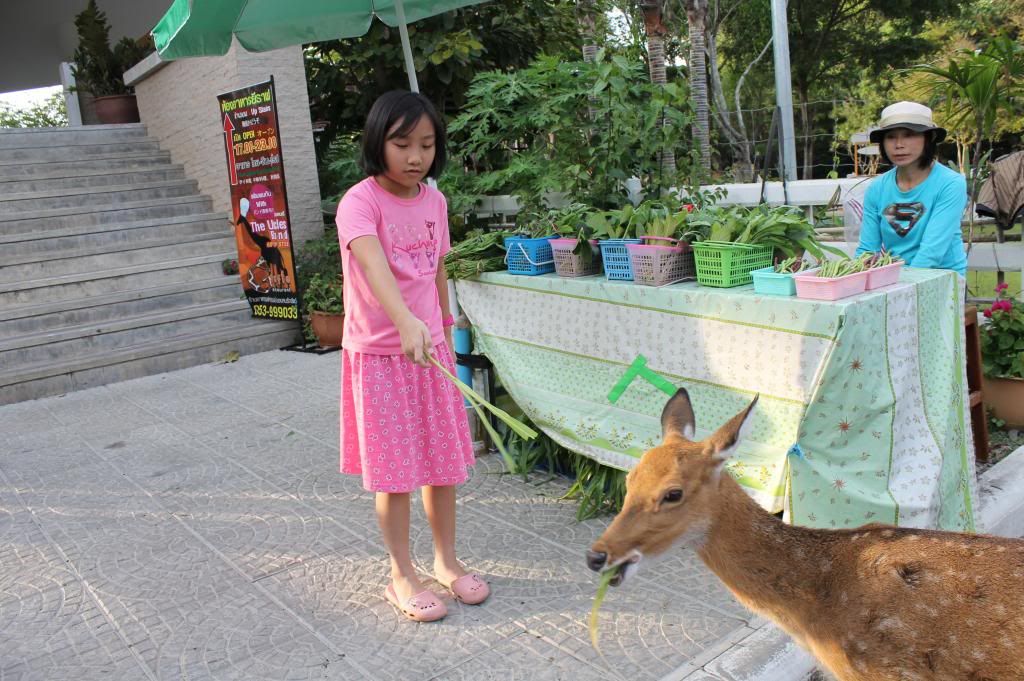 Fabulous authentic Thai food. Fed 9 of us for less than RM80.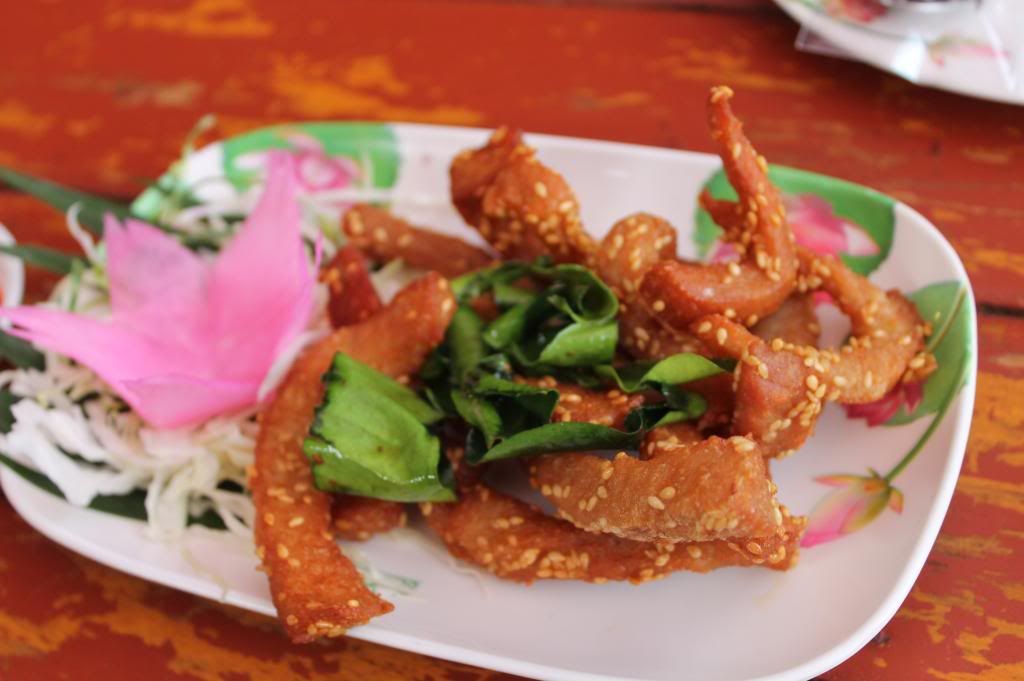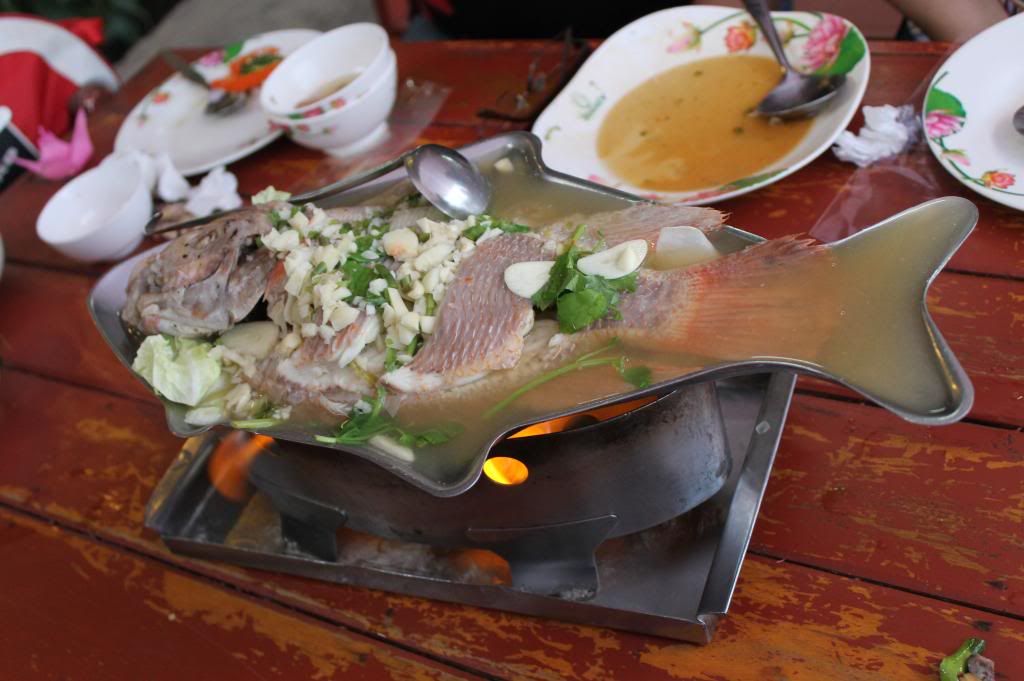 After dinner Calvin dropped us off at the Weekend Market inside the walled city.
This guy was carving elephants from wood using an office NT cutter. Skill.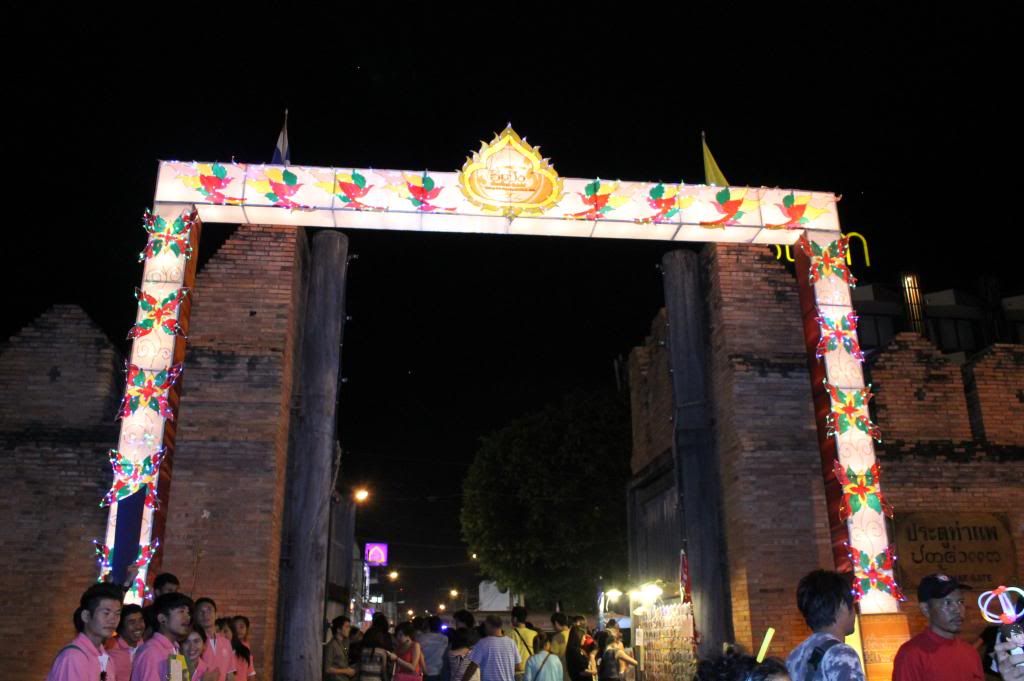 So ends another long today. Tomorrow – Elephants.